LS Cable and System offers total solutions for the energy and telecommunications sectors with $US7.3b turnover and 10,000 employees working at more than 70 operations across every continent.

In 2008 LS Cable and system acquired Superior Essex (North America's largest cable manufacturing company).

As LS Cables and System have references in various countries including Australia, United Kingdom, China, India, Kuwait, Qatar, Singapore, Malaysia and naturally Korea. The performance of their products is field-proven in some of the toughest and highest population density areas around the globe.


Power Transmission and Distribution Systems
Fibre Optic Cable
Air Blown Fibre and Micro Duct Systems
FTTX and FTTH Systems
Copper Cable
RF Cable and Systems
Structured Cabling Systems
Wind Power Systems
Railway Systems
Airport Systems
Solar Power Systems


Marley New Zealand is a plastics manufacturing company, producing Extruded and Injection Moulded uPVC and Polyethylene products for the New Zealand rainwater, building, plumbing, civil and telecommunications, electrical and rural markets. Marley also imports a range of products from Aliaxis companies overseas
uPVC ducts and accessories
Polyethylene ducts and accessories

With a 50-plus year history of leadership, TE Connectivity is a global, $12.1 billion company that designs and manufactures over 500,000 products that connect and protect the flow of power and data inside the products that touch every aspect of modern life.
Copper and fibre connectivity products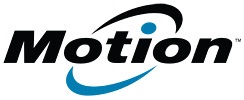 Headquartered in Austin, Texas, Motion Computing is a leading global provider of tablet PCs and supporting mobility solutions for vertical markets, including healthcare, construction, field service and retail. Rugged, lightweight and highly mobile, Motion Tablet PCs are designed for mobile professionals who require real-time computing at the point of service.
Users can gather, access, analyze and transmit the critical information they need in order
to be productive in today's de-centralized work environments.
Rugged Windows-based tablet PCs for mobile field force

3M is a global technology company delivering innovative solutions to life's everyday needs.
Copper and fibre connectivity products

General Cable New Zealand Ltd is a leading manufacturer and supplier of cable solutions for energy, communications, data and electronic systems in New Zealand.
Copper Cable and Fibre Optic Cable
The Prysmian Group is a leading global company in the industry of high-technology cables and systems for energy and telecommunications
Copper Cable and Fibre Optic Cable
Sika Technology Limited is the Australasian market leader in the development and production of aluminium die cast solutions for the telecommunication and municipal utility sectors.
Aluminium die cast chambers and accessories
Took 0 milliseconds