Corning Optical Communications is a leading manufacturer of fiber optic communications system solutions for voice, data and video network applications worldwide.
Corning develops products that create new industries and transform people's lives. The Corning Optical Communications segment continually innovates to increase deployment speed and network capability, helping network operators get ahead of global demand for fiber to the people and businesses (and, increasingly, "things") at every edge of the network.


Marley New Zealand is a plastics manufacturing company, producing Extruded and Injection Moulded uPVC and Polyethylene products for the New Zealand rainwater, building, plumbing, civil and telecommunications, electrical and rural markets. Marley also imports a range of products from Aliaxis companies overseas
uPVC ducts and accessories
Polyethylene ducts and accessories

CommScope Holding Company, Inc. (NASDAQ: COMM) has completed its previously announced acquisition of TE Connectivity's (NYSE: TEL) Telecom, Enterprise and Wireless businesses, a leader in fiber optic connectivity for wireline and wireless networks.
This transaction creates a stronger company with greater innovation, employee talent and overall capabilities to serve customers in four major areas:

Indoor and outdoor wireless networks;
Data centers and central offices;
Connected and efficient buildings; and
Access and backhaul networks.

Hexatronic are New Zealand's most experienced solution provider of all Air Blown Fibre (ABF) ducting products and solutions.

Industry Leading System Solutions for Fibre Optic Communications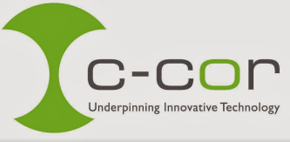 Established in 1993 in Australia, C-COR Broadband was originally a subsidiary of Philips Electronics.
C-COR Broadband has a proud history of being an integral part of the hybrid fibre coax (HFC) cable TV transmission equipment sales and distribution industry.
In its early years the company provided end-to-end broadband HFC cable TV equipment for the Telstra / Foxtel network, Telstra's High capacity radio concentrator for regional and rural communities and built new carrier-grade infrastructure for emerging industry players.
C-COR Broadband subsequently strengthened its focus on HFC connections products and equipment via the wholesale electrical and data distribution channels while continuing its direct business to business relationships.
In 2009 it is estimated that C-COR Broadband has 60 per cent of the HFC CATV infrastructure market in Australia and New Zealand.


AC-WB Technologies Limited was originally established in 1991 as AC&E Sales Ltd - a specialist supplier of precision RF connectors, high performance coaxial cables, fibre optic cabling and connectors, twisted pair copper cables, data connectors, racks and outside plant equipment. More recently, due to the continuing success, AC Technologies has expanded it's offering into services and solutions and has established a specialised manufacturing and assembly division.

The Prysmian Group is a leading global company in the industry of high-technology cables and systems for energy and telecommunications
Copper Cable and Fibre Optic Cable

Sika Technology Limited is the Australasian market leader in the development and production of aluminium die cast solutions for the telecommunication and municipal utility sectors.
Aluminium die cast chambers and accessories
Took 0 milliseconds